Michael J. Bakke, Sr.
Personal Information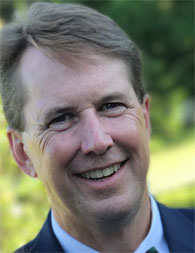 Date of Birth: 02-24-1964

Married to Sigbrit L. Bakke, Anniversary: 10-22-1986

Four Sons: Ages 22,25,27, 29

Pastor and co-founder of Living Water Fellowship Church

Alamo Heights High School Class of 1982

The University of Texas 1986

Professional Experience
Michael J. Bakke Sr. was principal and co-founder of Noll.Bakke Realty Advisors, a successful tenant representation firm founded in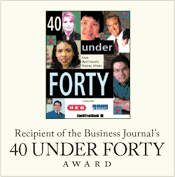 October of 2000. Michael also served as Vice President and Director of New Business Development for CB Richard Ellis, San Antonio, TX (the world's largest commercial real estate service provider.) In this role, Michael focused on client representation. Michael worked with Aequus Real Estate Services (now Grubb & Ellis) as a commercial real estate professional focusing on strategic solutions to corporations' unique real estate needs. As a major account consultant for The Federal Express Corporation, Michael developed new business opportunities and strategic corporate alliances while counseling Fortune 500 Companies on how to achieve the highly recognized Malcolm Baldridge Award.
Michael J. Bakke Sr. began his career with MCI Telecommunications. In a short amount of time he was recognized as the top sales executive in the nation. He was the first nomination to the Vice President's Advisory Board.
Most recently Michael was the CEO and President of the nation's leading Cloud Based Mental Health Assessment Company called GreenLight. GreenLight identifies and saves over 150 people from suicide daily. GreenLight has made a significant impact with Veterans suffering with PTSD. One of the most significant positions Michael has ever held.
Distinguished Award Winner as a Top Forty Businessman Under the age of 40, by The San Antonio Business Journal.
Recipient of the Business Achievement Certificate from the University of the Incarnate Word.
Fortune One Hundred Leadership Training with Federal Express - Company Experience to succeed in today's Global Business environment.
StratMedical Inc, GreenLight - Medical Technology Company - Chief Executive Officer and President.
EduNation Inc. On-Line - For Profit - University – Web-Based Delivery Company - Chief Executive Officer and President.
Noll.Bakke LLC. Real Estate Services, San Antonio Boutique Class A Office Building Management and Tenant Representation Company. 50% Partner with Russell Noll.
CBRE, Global Commercial Real Estate Company - Senior Vice President, Director of New Client Services.
Aequus/ Grubb & Ellis, (Quincey Lee Co.) Commercial Real Estate, Development and Management Company.
Professional Education
Texas Real Estate Broker License for 25+ Years
San Antonio Board of Realtors (SABOR)
Over 200 College Hours in Real Estate Courses
Malcolm Baldrige: The Quality Advantage (Organizational Dynamics) Quality tools, creating long-term partnerships Account Management Strategies.
Essential Selling Skills--APPCOM Selling Skills (IBM SPIN)
Corporate Trained Seven Habits of Highly Effective People
Dimensions of Professional Selling (Carew Positional Selling, Inc.) Develop strategic selling plans, JADIK, LAER.